 
Taekwondo Dobok NKL Suwon Masterclass
Taekwondo Dobok NKL Suwon Masterclass
Recommended exclusively for people who begin and with a more advanced level. If you have been training for a long time, this model is a better option than the taekwondo training dobok. DOES NOT INCLUDE THE TAEKWONDO WHITE BELT. Available in child, youth and adult sizes. Quality taekwondo clothing at a good price.
NKL Training Dobok for Taekwondo Suwon Masterclass
Made in a lightweight composition of 80 % of polyester and a 20 % of cotton. Black collar in closed jacket and Taekwondo print on the back. Comfortable trousers with elastic closure and inner cordage. Higher quality than cheap taekwondo started NKL . Available in sizes from 100 to 200 cms. Inexpensive taekwondo suit for beginners.
You might also like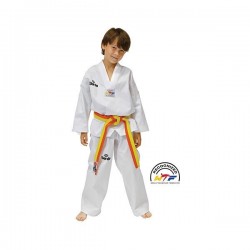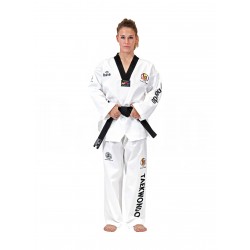 No customer reviews for the moment.