 
Leone Training Boxing Helmet
MMA Leone Training Helmet
Helmet for contact sports very comfortable and with great visibility. Ideal for advanced and beginners, as head protection is very important. Nice design and has a perfect fit due to its low weight. Free shipping to peninsula and Portugal. Spectacular Leone designs that you can choose from in different colors.
Leone Training kick boxing helmet
Characteristics: Made of leather with an inner area in split leather to prevent the helmet from moving with sweat. Padding with good absorption in cheekbones and ears. Crossover velcro closure on the back and velcro buckle closure on the chin. Boxing helmet with Leone logo on the upper front.
Size: Available in different sizes (M / L).
Recommendations: Boxing helmet or for other contact sports, essential for sparring training or with a partner. We recommend its use to avoid unnecessary injuries and squeeze your workouts to the fullest.
Tips: Do not put in the washing machine. After training, do not leave indoors and air in a cool, dry place to dry the sweat.
You might also like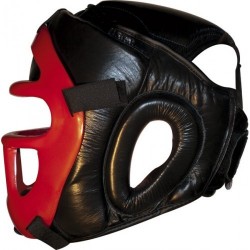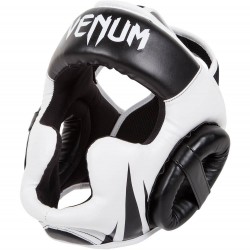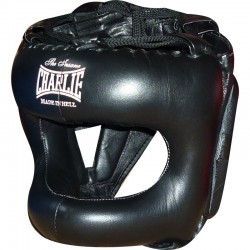 No customer reviews for the moment.