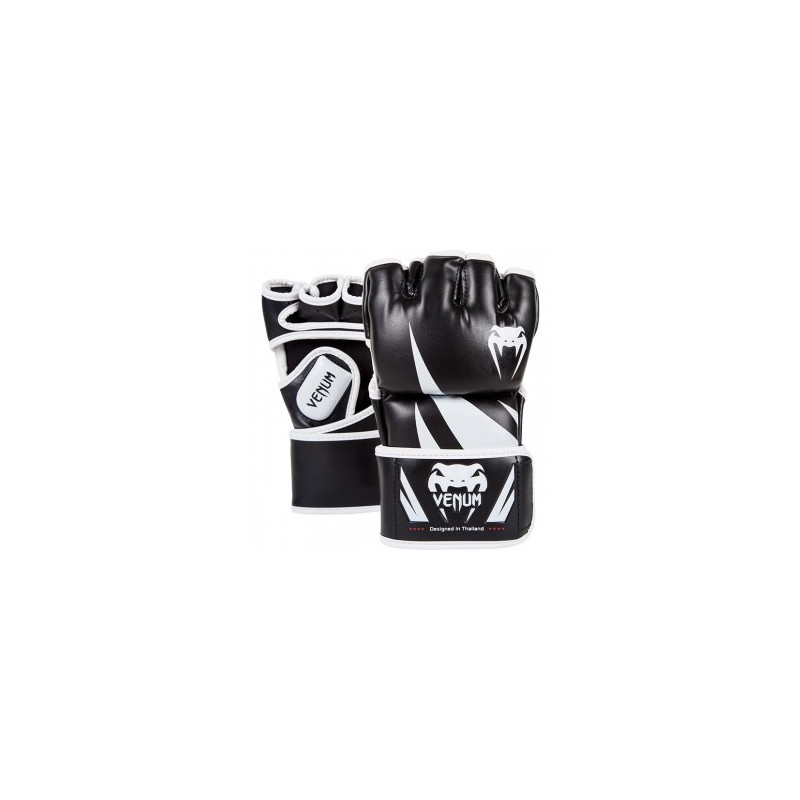  
Venum Challenger MMA Gloves black
Venum Challenger training MMA gloves black
If you want to buy cheap but high-quality MMA gloves in the Venum catalog that offer good performance, this model will interest you. Comfortable, light and with a beautiful design combining black and white colors. It is available in different sizes and in addition to its use as MMA gloves, it can be used to train personal defense systems and functional exercises.
SECURE PAYMENT. See general conditions of use
15 DAYS OF RETURN. See return policy
See shipping policy
MMA Challenger Venum gloves black
Characteristics: Made of skintex with thumb and free palm protection. Recommended for MMA training and competition. Exclusive Venum design in black and white logo. Quality padding centered on the knuckle area and quality velcro closure to secure the wrist.
MMA gloves sizes: S, M and L / XL
recommendations: Economical price MMA gloves for daily training and competition. Good option for beginner and medium level.
Tips: Do not put in the washing machine. Do not leave in the sports bag or in a closed place after training. Aerate to dry sweat.
You might also like
No customer reviews for the moment.