 
NKL punching bag
NKL punching uppercut bag
Equipment for boxing that complements conventional punching bags, mitts and the quick pear that helps us improve our techniques in combinations and uppercut hitting and different blows. Resistant and of quality. Recommended for non-leg fist techniques. Chains included.
SECURE PAYMENT. See general conditions of use
15 DAYS OF RETURN. See return policy
See shipping policy
Uppercat NKl punching bag
Made of buffalo leather with an approximate weight of 40kgs and 120 cms. Among the boxing bags that we can find on the market, this is specific for fists and specifically to improve hitting techniques focusing on the uppercut. It comes with the chains and the swivel. Stuffed. Excellent option if you train boxing at home at a private level since it is a relatively small and lighter bag compared to bags of greater height and weight.
You might also like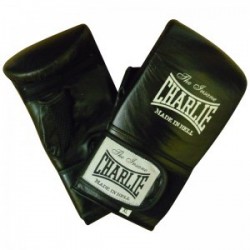 No customer reviews for the moment.