 
Adidas taekwondo helmet White
Taekwondo helmet Adidas white WTF
Head protection approved for taekwondo competition and valid for daily training. It is available in sizes XS, S, M, L and XL. Lightweight and comfortable, it comes with the seal of world approval. You can also find them in blue and red. Taekwondo equipment required to compete.
SECURE PAYMENT. See general conditions of use
15 DAYS OF RETURN. See return policy
See shipping policy
Adidas WTF taekwondo helmet white
Characteristics: Made of very light molded EVA foam with extra 2cm thick protection in the ear area. It is characterized by covering the entire head except the face. Elastic closure in the chin area with velcro. Seal of world approval. Very comfortable and light it is designed for WTF taekwondo competition although it can be used for training.
Sizes: S, M, L and XL
recommendations: Taekwondo helmet for children and adults valid for training and competition. The white color being neutral prevents you from having to buy a red or blue helmet.
Tips: Air out after training to dry sweat. Never leave indoors. It can be cleaned with a damp cloth and then dried thoroughly.
You might also like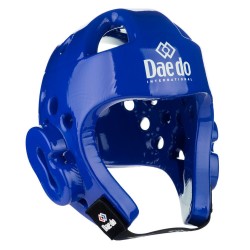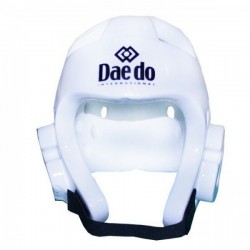 No customer reviews for the moment.