 
Buddha Original Training Pants
Buddha Original Pants
If you like to dress casually with Tracksuit clothes, now you can do it with the Buddha brand. Comfortable training pants with an elegant design. Available in sizes S, M, L and XL. In case you prefer a complete tracksuit, you can find these training pants with the matching Buddha sweatshirt.
SECURE PAYMENT. See general conditions of use
15 DAYS OF RETURN. See return policy
See shipping policy
Original Buddha trousers
Made of high quality cotton, patents closed at the ankles, narrow waistband with wide string inside for greater support. Great value for the price. Look for the matching Buddha sweatshirt. Excellent touch.
You might also like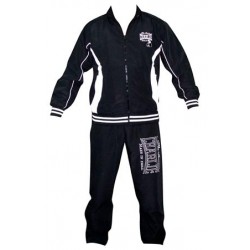 No customer reviews for the moment.