 
Buddha shorts
Tracksuit Pants Buddha

Very comfortable buddha shorts for training outdoors or to wear in the gym. Buddha sweatpants at a very good price and of great quality. It is the perfect complement to dress with boxing jerseys or MMA to go to game.
SECURE PAYMENT. See general conditions of use
15 DAYS OF RETURN. See return policy
See shipping policy
Pants short Buddha
Characteristics: Buddha shorts made of cotton with elastic waist and inner cordage. Discreet and elegant design with Buddha logo. Very practical to do sports or to dress sports.
Size: Available in size M
Recommendations: These buddha sweatpants can be used in your daily workouts at the gym or to go casual on your summer days.
You might also like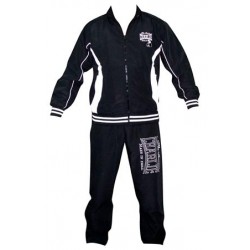 No customer reviews for the moment.