 
Danger black cotton tracksuit
Danger cotton tracksuit black
Danger sweatshirt and pants set in very comfortable cotton and of high quality in the fabric. Take advantage of the free transport to the peninsula and Portugal and dress with one of the best Spanish fashion brands of the moment. Boxing clothes at a good price and elegant designs so you can dress with them casually.
SECURE PAYMENT. See general conditions of use
15 DAYS OF RETURN. See return policy
See shipping policy
Danger tracksuit black
Made of quality cotton with a soft touch to the skin, it is composed of a jacket with the Danger logo in the design and patent on the sleeves and matching trousers with an elastic waistband and drawstring. High quality Danger clothing. Free transport to the peninsula and Portugal.
You might also like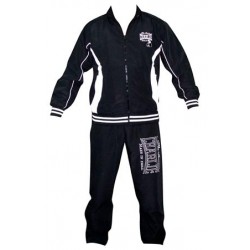 No customer reviews for the moment.