 
Charlie bike backpack (red)
Charlie bike backpack (red)
New Charlie bike sports bag in red colour. You can find it in other colours on our website. Sports bag to store your equipment or your belongings during your workouts. You can hang it on your back, carry it on your shoulder or carry it with your hands. Side pocket. High quality and durable fabrics for comfort. For the purchase of this backpack you have international shipping. Discover our catalogue of sports bags on our website.
Charlie bike backpack (red)
Features: Charlie bike backpack made of resistant materials where you can hang it on your back, strap to hang it from the shoulder or grab it from the handle and carry it in your hand. Red colour with white Charlie branding and boxing gloves. Side pockets to keep small objects.
Measurements: Length: 60cms X Width: 30 cms X Height: 30 cms.
Recommendations: To carry your sports equipment for your most intense training sessions. Very comfortable to carry as you prefer either hanging on your back, shoulder or holding on to the handles. Great material that Charlie offers us in this backpack.
You might also like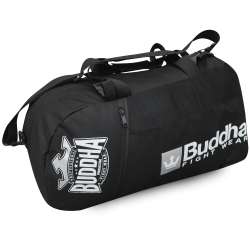 No customer reviews for the moment.