 
Kamikaze backpack (red)
Karate sports bag Kamikaze RED
Kamikaze karate backpack available in our Kamikaze shop this model of sports bag ideal for carrying your karate gloves, karate shin guards and all your karate equipment at a very cheap price. Resistant and comfortable to carry, this Kamikaze backpack surprises with its large capacity and multi-pockets. Also available in black. International shipping at a good price.
Kamikaze sports karate bag RED
Characteristics: Made of quality polyester that provides great resistance. It has multipockets. To transport it, it is equipped with a polyester shoulder strap. Zip closure. Red color.
Measure: 63 cms X 26 cms X30 cms
Recommendations: This model is very interesting because it is designed to transport all karate equipment. Great capacity and resistance.
Tips: Empty the sports bag as soon as you get home and air out.
You might also like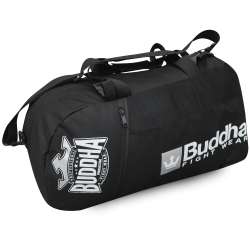 No customer reviews for the moment.