 
Sports bag Leone AC942 Spain
Sports bag Leone AC942
We already have the Spain Leone backpack from the Spanish Boxing Federation. Spain Leone backpack with great capacity to store all your material and equipment necessary in your workouts. In burgundy red as a predominance, yellow and navy blue details. Spain Leone backpack with brand and federation logo. You can find this Leone AC942 sports bag and other models of the same brand on our website.
Sports bag Leone AC942
Characteristics: bag made a 70% in sanity and a 30% made of PVC. Burgundy red predominates over navy blue and yellow details. Logo of the brand and the Spanish boxing federation. Handles to carry the backpack in the hand or strap to carry it from the shoulder.
Dimensions: This suitcase from Spain has a capacity of 75 liters. a measurement of 62 long, 38 high and 32 wide. Model AC942.
Recommendations: When practicing sports you need to store all your necessary equipment. Leone offers us this model to support the national boxing team. Large capacity and spectacular colors.
You might also like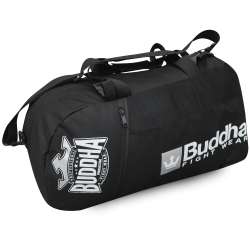 No customer reviews for the moment.