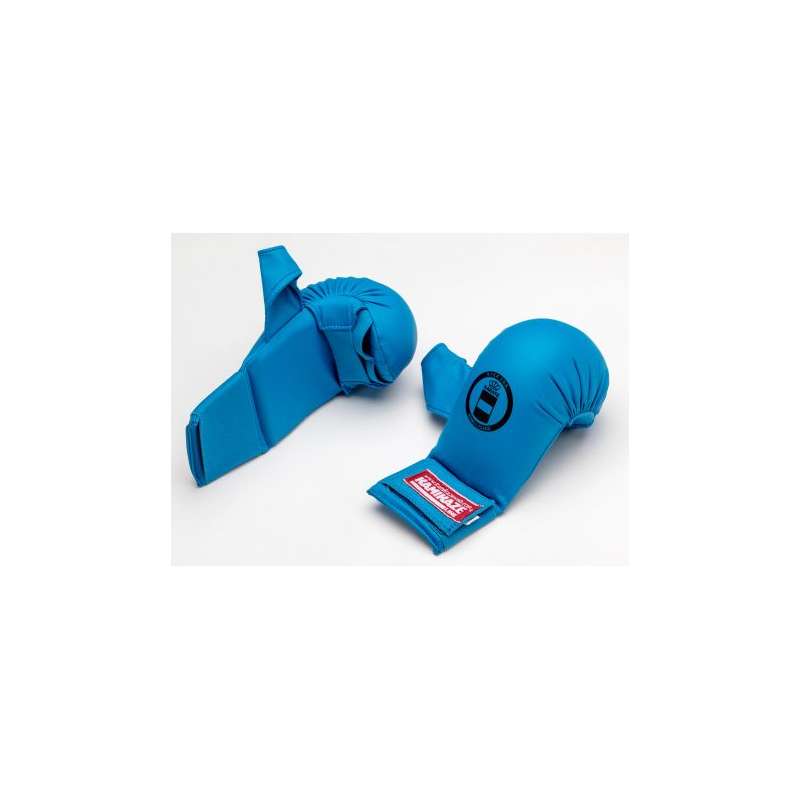  
Blue kamikaze karate gloves
Blue kamikaze karate gloves

Blue Kamikaze karate gloves approved by the FEK for training and competition. Comfortable and at an unbeatable price they are recommended for beginners and intermediate level students. If you want to buy matching karate leg guards, they are also available in our Kamikaze shop. Take advantage of cheap international shipping to buy these kamikaze karate gloves and enjoy them.
Blue kamikaze karate fist

Characteristics: Kamikaze karate protections for the hands made of synthetic leather with foam padding and elastic closure with velcro. Visible approval stamp. Thumb protection and two elastic thimbles to place the fingers. Comfortable and easy to put on and take off.
Sizes: XS, S, M, L and XL
Recommendations: Karate gloves Very versatile as it can be used for daily training and thanks to the homologation it can also be used for kumite competition in Spain. Due to its quality it is aimed at beginner or intermediate level students. They stand out for being a good value for money option.
Tips: Air out after training or competition to dry sweat. Do not leave in a closed place.
No customer reviews for the moment.