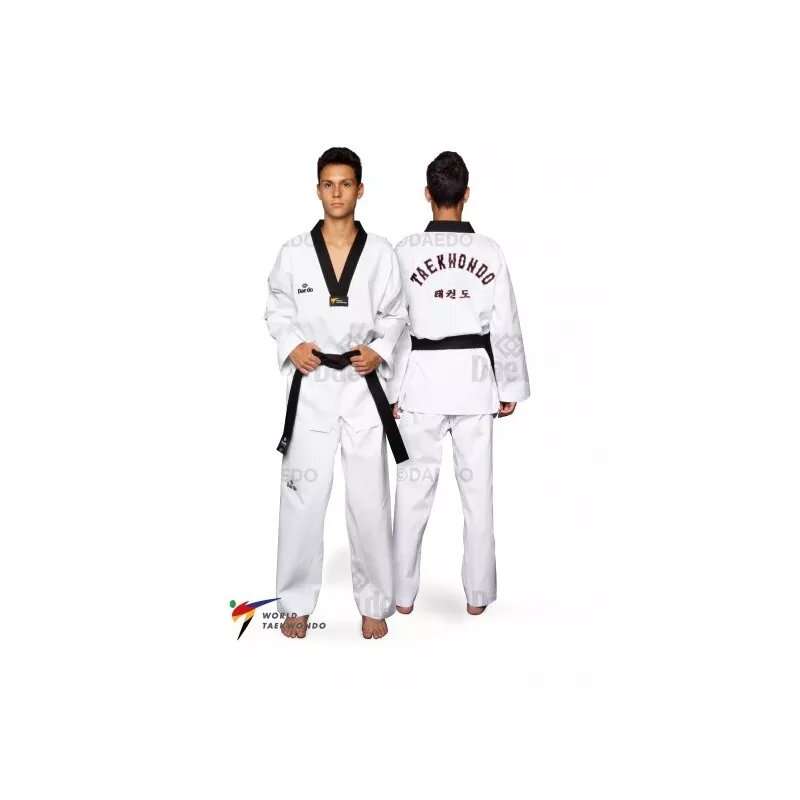  
Uniform Dobok Daedo WT TA1021
Uniform Dobok Daedo WT TA1021
WT Taekwondo uniform from the prestigious Daedo brand consisting of jacket with Taekwondo embroidery on the back and trousers with elastic waist. Comfortable and resistant. We are official distributors of Daedo in Spain. White belt not included. Recommended for beginners. Black collar. Sizes for children and adults. You can find this and other Daedo dobok models available in our web. International shipping at a good price.
Taekwondo suit Dobok Daedo TA1021 WT
Characteristics: Taekwondo Dobok manufactured 80% polyester and 20 % cotton. Black V-neck closed jacket with Taekwondo embroidery on the back and small embroidery with the brand's logo on the chest. The pants are wide with an elastic waist in all sizes. Approved by the WT with a visible label on the jacket lapel. Taekwondo clothing for daily training. Does not include the belt.
Sizes: Available from size 110 cm to size 210 cm. It does not have an intermediate size.
Recommendations: WT taekwondo dobok designed exclusively for beginners, both children and adults. When choosing a size, you must choose one more size that corresponds to your height. For example, if it measures 133 cms, you have to choose 140 cms.
Tips: Wash with cold water. Do not put in the dryer. Shrinks very little in the first few washes.
You might also like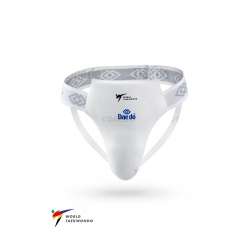 No customer reviews for the moment.