 
Daedo taekwondo headgear blue
Taekwondo head guard Daedo blue
Taekwondo headgear Daedo is a taekwondo helmet for taekwondo training only, as it does not come with WT approval. In our martial arts online shop you will find availability in red colour as well. It stands out for its comfort and its great adaptation to the head thanks to the elastic chin strap. You can find it in white or red colour.
Daedo blue taekwondo head guard
Features: Made of leatherette, foam and elastic with velcro fastening. Taekwondo helmet NOT approved for competition, only valid for training. Protects the head from impacts avoiding scratches and unnecessary injuries. Available in our martial arts shop in blue colour in our online taekwondo shop.
Sizes: taekwondo helmet Available in sizes S, M, L and XL.
Recommendations: Valid exclusively for training, not suitable for competition as it does not have the WT seal.
Advice: Do not put in the washing machine. As with all WT Taekwondo protections, it is essential to take it out of the backpack after training and air it in a cool and dry place.
You might also like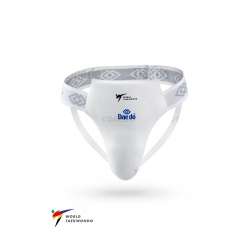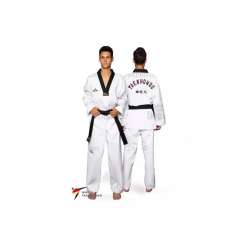 No customer reviews for the moment.