 
Shin Guards Muay Thai Leone Gel Neo Camo Green
Shin Guards Muay Thai Leone Gel Neo Camo Green
New Leone gel model with a green camouflage design. Shin guards for contact sports in general and personal defense systems. Available in double sizes (S / M) and (L / XL). High quality protections to avoid injuries in your most intense workouts. With the purchase of this article you have free shipping for the peninsula and Portugal.
Shin Guards Kick Boxing Leone Gel Neo Camo Green
Characteristics: Made with double gel protection in the warm area and on the instep, ensuring excellent shock absorption. Inner lining to avoid sweat. Velcro closure with a pin made of the same material as the rest of the shin guard. Instep union made of more flexible and lighter neoprene.
Sizes: Available in double sizes (S / M or L / XL)
Recommendations: Kick boxing shin guards that combine good price, quality and an exclusive original design of the Leone brand. Shipping is free for the entire peninsula. They can be used in Muay Thai.
Tips: Do not wash in the washing machine. Do not leave inside the backpack or in closed places after training. Air in a cool, dry place.
You might also like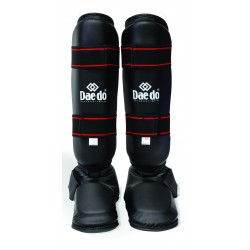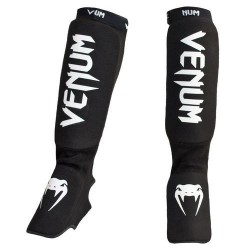 No customer reviews for the moment.